Steve Guntli and Woody Ciskowski are taking you through the entire catalogs of different consoles, one game at a time. First, they did a deep dive through all 297 games in the Nintendo 64 catalog; now, they're digging in to a whole new generation with WII UNIVERSE, a detailed journey through Nintendo's biggest flop, the Wii U!
Episodes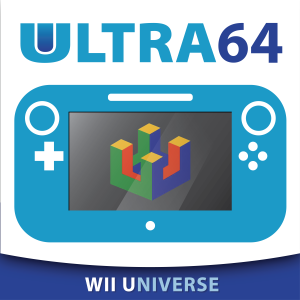 Saturday Dec 03, 2022
Saturday Dec 03, 2022
Crank up your flashlights and keep your cricket bats at the ready, because this week we're travelling to foggy London to take on the zombie apocalypse with Ubisoft's ZOMBIU! This launch game set out to be Ubi's Wii U killer app, and uses the GamePad in some of the most creative ways we've seen so far; do the game's ambitious survival mechanics make it memorable, or is this just one more for the zombie horde? 
Hosted by Steve Guntli and Woody Ciskowski 
Logo by Corinne Kempen 
Theme song: "Truck" by The Octopus Project (theoctopusproject.com) 
ultra64podcast.com 
Instagram: @ultra64podcast 
Email: ultra64podcast@gmail.com 
Patreon: patreon.com/ultra64pod 
Next week's episode: Paper Mario: Color Splash