Steve Guntli and Woody Ciskowski are taking you through the entire catalogs of different consoles, one game at a time. First, they did a deep dive through all 297 games in the Nintendo 64 catalog; now, they're digging in to a whole new generation with WII UNIVERSE, a detailed journey through Nintendo's biggest flop, the Wii U!
Episodes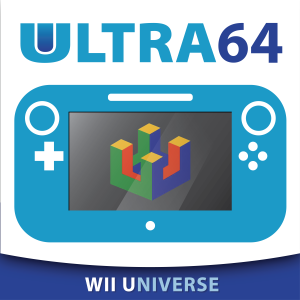 Saturday Nov 12, 2022
Saturday Nov 12, 2022
It's time to hack and slash our way through endless hordes with some historically-sourced heroes, because this week we're playing two games in the WARRIORS series! Koei's action series helped the company graduate from stodgy strategy RPGs to epic action, and the franchise has gone from Three Kingdoms-era China to Nintendo's mythical land of Hyrule. Does the simple formula still hold up, or has the repetitive gameplay worn out it's welcome like we wear out the Y button? 
Hosted by Steve Guntli and Woody Ciskowski 
Logo by Corinne Kempen
Theme song: "Truck" by The Octopus Project (theoctopusproject.com) 
ultra64podcast.com 
Twitter: @ultra64podcast 
Email: ultra64podcast@gmail.com 
Instagram: @ultra64podcast 
Patreon: patreon.com/ultra64pod 
Next week's episode: Tokyo Mirage Sessions #FE