Steve Guntli and Woody Ciskowski are taking you through the entire catalogs of different consoles, one game at a time. First, they did a deep dive through all 297 games in the Nintendo 64 catalog; now, they're digging in to a whole new generation with WII UNIVERSE, a detailed journey through Nintendo's biggest flop, the Wii U!
Episodes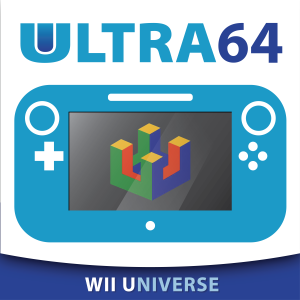 Saturday Nov 19, 2022
Saturday Nov 19, 2022
FIRE EMBLEM. SHIN MEGAMI TENSEI. Two great tastes that taste great together? That's what we're finding out this week as we play the JRPG mash-up TOKYO MIRAGE SESSIONS #FE! This week, we're joined by one of our faves, Vidjagame Apocalypse host Mikel Reparaz, who helps us talk through this ambitious crossover that takes its two fantasy series and blends them with the world of Japanese pop music. Is this destined for superstardom or is it another one-hit wonder? 
Hosted by Steve Guntli and Woody Ciskowski 
Logo by Corinne Kempen 
Theme song: "Truck" by The Octopus Project (theoctopusproject.com) 
ultra64podcast.com 
Twitter: @ultra64podcast 
Email: ultra64podcast@gmail.com 
Instagram: @ultra64podcast 
Patreon: patreon.com/ultra64pod 
Next week's episode: Captain Toad: Treasure Tracker / Kirby and the Rainbow Curse / Yoshi's Woolly World