Steve Guntli and Woody Ciskowski are taking you through the entire catalogs of different consoles, one game at a time. First, they did a deep dive through all 297 games in the Nintendo 64 catalog; now, they're digging in to a whole new generation with WII UNIVERSE, a detailed journey through Nintendo's biggest flop, the Wii U!
Episodes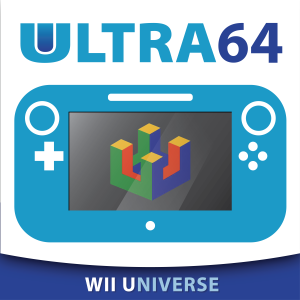 Saturday Aug 06, 2022
Saturday Aug 06, 2022
Prepare to get splatted, because this week we're playing SPLATOON, the most successful original IP on the Wii U! We're talking all about the history of this squid-filled delight, and how Nintendo brought their own unique spin to the arena shooter genre! 
Hosted by Steve Guntli and Woody Ciskowski 
Logo by Corinne Kempen 
Theme song: "Truck" by The Octopus Project (theoctopusproject.com) 
ultra64podcast.com 
Twitter: @ultra64podcast 
Email: ultra64podcast@gmail.com 
Instagram: @ultra64podcast
Patreon: patreon.com/ultra64pod 
Next week's episode: Family Party 30 Great Games Obstacle Arcade / Wii Party U