Steve Guntli and Woody Ciskowski are taking you through the entire catalogs of different consoles, one game at a time. First, they did a deep dive through all 297 games in the Nintendo 64 catalog; now, they're digging in to a whole new generation with WII UNIVERSE, a detailed journey through Nintendo's biggest flop, the Wii U!
Episodes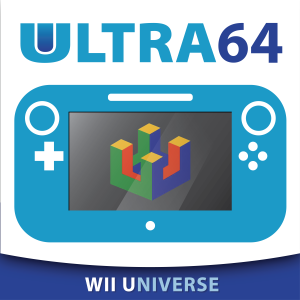 Saturday Oct 08, 2022
Saturday Oct 08, 2022
We've played a few games featuring Sonic in supporting roles, but this week, the Blue Blur is taking the spotlight with two games that showcase multiple sides of his gaming persona! First, we're playing SONIC LOST WORLD, a 2D/3D throwback to the heyday of the character when the only rule was, "Gotta Go Fast!" Then, we're looking at the TV-based adventure SONIC BOOM: RISE OF LYRIC, which holds the ignominious distinction as the lowest-rated and lowest-selling game in the whole series; does it transcend it's reputation or has it been fairly maligned? Find out now!
Hosted by Steve Guntli and Woody Ciskowski 
Logo by Corinne Kempen 
Theme song: "Truck" by The Octopus Project (theoctopusproject.com) 
ultra64podcast.com 
Twitter: @ultra64podcast 
Email: ultra64podcast@gmail.com 
Instagram: @ultra64podcast 
Patreon: patreon.com/ultra64pod 
Next week's episode: Legend of Zelda: Wind Waker HD