Steve Guntli and Woody Ciskowski are taking you through the entire catalogs of different consoles, one game at a time. First, they did a deep dive through all 297 games in the Nintendo 64 catalog; now, they're digging in to a whole new generation with WII UNIVERSE, a detailed journey through Nintendo's biggest flop, the Wii U!
Episodes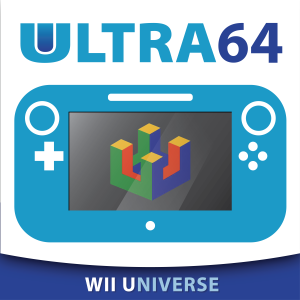 Saturday Nov 05, 2022
Saturday Nov 05, 2022
The cheapie movie-tie in genre thrived on the Wii U, but today we're playing our last batch of low-effort platformers based on cartoons! Obviously, our crappy game correspondent Ailish Collins had to return to help us do justice to games based on SMURFS 2, PENGUINS OF MADAGASCAR, and SNOOPY'S BIG ADVENTURE (based on the 2015 PEANUTS MOVIE). Are these titles about the quality levels you'd expect, or are there some surprises? Find out now! 
Hosted by Steve Guntli and Woody Ciskowski 
Logo by Corinne Kempen 
Theme song: "Truck" by The Octopus Project (theoctopusproject.com) 
ultra64podcast.com 
Twitter: @ultra64podcast 
Email: ultra64podcast@gmail.com 
Instagram: @ultra64podcast 
Patreon: patreon.com/ultra64pod 
Next week's episode: Warriors Orochi 3 Hyper / Hyrule Warriors