Steve Guntli and Woody Ciskowski are taking you through the entire catalogs of different consoles, one game at a time. First, they did a deep dive through all 297 games in the Nintendo 64 catalog; now, they're digging in to a whole new generation with WII UNIVERSE, a detailed journey through Nintendo's biggest flop, the Wii U!
Episodes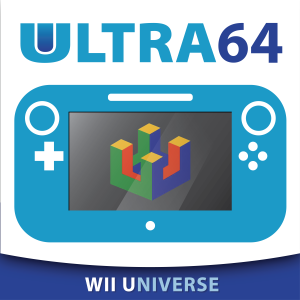 Saturday Jul 23, 2022
Saturday Jul 23, 2022
This week, we're looking at game adaptations of a couple of Disney TV favorites! Bad game aficionado Ailish Collins returns to help us play PHINEAS AND FERB: THE QUEST FOR COOL STUFF, based on the hit show about two inventive brothers and their summertime adventures. Then, we're heading back to the 80s with the remastered version of DUCKTALES from WayForward and Capcom. This remake of the classic NES game retains a lot of the music and gameplay from the original, with a vibrant new visual overhaul. 
Hosted by Steve Guntli and Woody Ciskowski 
Logo by Corinne Kempen 
Theme song: "Truck" by The Octopus Project (theoctopusproject.com)
ultra64podcast.com 
Twitter: @ultra64podcast 
Email: ultra64podcast@gmail.com 
Instagram: @ultra64podcast 
Patreon: patreon.com/ultra64pod 
Next week's episode: Madden NFL 13 / Brunswick Pro Bowling / Mario Tennis: Ultra Smash