Steve Guntli and Woody Ciskowski are taking you through the entire catalogs of different consoles, one game at a time. First, they did a deep dive through all 297 games in the Nintendo 64 catalog; now, they're digging in to a whole new generation with WII UNIVERSE, a detailed journey through Nintendo's biggest flop, the Wii U!
Episodes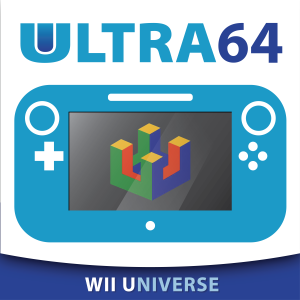 Saturday Jan 09, 2021
Saturday Jan 09, 2021
It's our penultimate game for the Nintendo 64, and we saved a biggie. PERFECT DARK is Rare's high-profile follow-up to GOLDENEYE, and it's one of the most ambitious, technically accomplished, and replayable games on the entire system! Bennett Williamson and Scott Burger are back to help us discuss all the alien conspiracies, counter-operatives, and hidden slices of cheese Joanna Dark's adventure has to offer! 
Hosted by Steve Guntli and Woody Ciskowski 
Logo by Steve Guntli / Updated logo by Barry Shaw 
Theme song: "Truck" by The Octopus Project (theoctopusproject.com) 
ultra64podcast.com 
Twitter: @ultra64podcast 
Email: ultra64podcast@gmail.com 
Instagram: @ultra64podcast 
Patreon: patreon.com/ultra64pod 
Next week's episode: THE LAST NINTENDO 64 GAME!!