Steve Guntli and Woody Ciskowski are taking you through the entire catalogs of different consoles, one game at a time. First, they did a deep dive through all 297 games in the Nintendo 64 catalog; now, they're digging in to a whole new generation with WII UNIVERSE, a detailed journey through Nintendo's biggest flop, the Wii U!
Episodes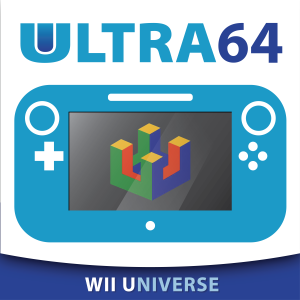 Saturday Dec 10, 2022
Saturday Dec 10, 2022
The PAPER MARIO series made it's big debut back in the N64 games, and it was one of our highest-rated titles on that entire system. But over the years, the series has lost some of it's luster as it drifted a bit from it's RPG mechanics. PAPER MARIO: COLOR SPLASH may be almost unrecognizable as an RPG, but how does it stand on its own merits? We're digging into that this week, with this colorful, gorgeous-looking adventure!
Hosted by Steve Guntli and Woody Ciskowski 
Logo by Corinne Kempen 
Theme song: "Truck" by The Octopus Project (theoctopusproject.com)
ultra64podcast.com 
Email: ultra64podcast@gmail.com 
Instagram: @ultra64podcast 
Patreon: patreon.com/ultra64podcast 
Next week's episode: Assassin's Creed III/ Assassin's Creed IV: Black Flag