Steve Guntli and Woody Ciskowski are taking you through the entire catalogs of different consoles, one game at a time. First, they did a deep dive through all 297 games in the Nintendo 64 catalog; now, they're digging in to a whole new generation with WII UNIVERSE, a detailed journey through Nintendo's biggest flop, the Wii U!
Episodes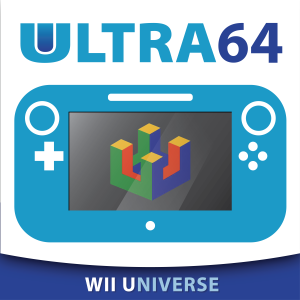 Saturday May 21, 2022
Saturday May 21, 2022
The MONSTER HUNTER games are some of the most popular in the world, but the learning curve can be intimidating for new players. Luckily, we've brought in a ringer to help us explain the many working pieces of hunting monsters! Garrit Manker from the Co-Hops podcast comes by to help us parse through the complex and beautiful world of Capcom's multiplayer RPG, in all it's bone-busting, cat-befriending, egg-waddling splendor!
Hosted by Steve Guntli and Woody Ciskowski 
Logo by Corinne Kempen 
Theme song: "Truck" by The Octopus Project (theoctopusproject.com) 
ultra64podcast.com 
Twitter: @ultra64podcast 
Email: ultra64podcast@gmail.com 
Instagram: @ultra64podcast 
Patreon: patreon.com/ultra64pod 
Next week's episode: Tank! Tank! Tank! / Runbow / Tumblestone