Steve Guntli and Woody Ciskowski are taking you through the entire catalogs of different consoles, one game at a time. First, they did a deep dive through all 297 games in the Nintendo 64 catalog; now, they're digging in to a whole new generation with WII UNIVERSE, a detailed journey through Nintendo's biggest flop, the Wii U!
Episodes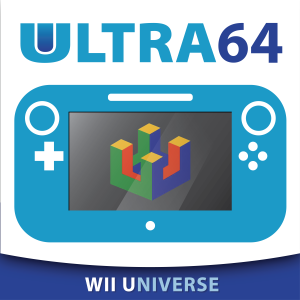 Saturday Jul 30, 2022
Saturday Jul 30, 2022
This is it! The very last batch of sports games we will ever play on this show! We're delving into a wide range of sports today, but luckily we've got our old favorite Josiah Coolidge back in the studio to provide his expert insight! We're closing out sports by revisiting the MADDEN franchise with MADDEN NFL 13; then we're hitting the lanes with BRUNSWICK PRO BOWLING; finally, Mario and the gang are facing off for a game of MARIO TENNIS: ULTRA SMASH!
Hosted by Steve Guntli and Woody Ciskowski 
Logo by Corinne Kempen 
Theme song" "Truck" by The Octopus Project (theoctopusproject.com)
ultra64podcast.com 
Twitter: @ultra64podcast 
Email: ultra64podcast@gmail.com 
Instagram: @ultra64podcast 
Patreon: patreon.com/ultra64pod 
Next week's episode: Splatoon