Steve Guntli and Woody Ciskowski are taking you through the entire catalogs of different consoles, one game at a time. First, they did a deep dive through all 297 games in the Nintendo 64 catalog; now, they're digging in to a whole new generation with WII UNIVERSE, a detailed journey through Nintendo's biggest flop, the Wii U!
Episodes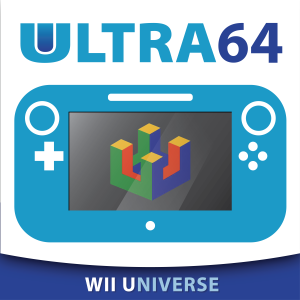 Saturday Oct 15, 2022
Saturday Oct 15, 2022
Hop into the King of Red Lions and hoist your sails, because this week we're playing one of the most beloved games in one of the most beloved series of all time! LEGEND OF ZELDA: WIND WAKER HD is a completely remastered edition of the 2003 GameCube game, featuring a gorgeous native 1080p transition and some subtle but welcome changes to the overall gameplay. While the original game was derided for it's bold new cartoon art style, it's gone on to enjoy a long life as a fan favorite. We're finding out how well this one has held up over the years, and why it might be one of the best arguments yet to dust off your Wii U. 
Hosted by Steve Guntli and Woody Ciskowski 
Logo by Corinne Kempen 
Theme song: "Truck" by The Octopus Project (theoctopusproject.com) 
ultra64podcast.com 
Twitter: @ultra64podcast 
Email: ultra64podcast@gmail.com 
Instagram: @ultra64podcast 
Patreon: patreon.com/ultra64pod 
Next week's episode: Darksiders / Darksiders II