Steve Guntli and Woody Ciskowski are taking you through the entire catalogs of different consoles, one game at a time. First, they did a deep dive through all 297 games in the Nintendo 64 catalog; now, they're digging in to a whole new generation with WII UNIVERSE, a detailed journey through Nintendo's biggest flop, the Wii U!
Episodes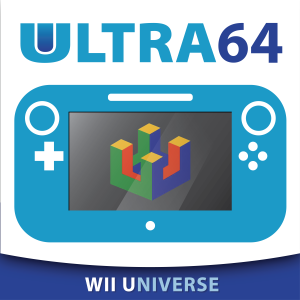 Saturday Dec 24, 2022
Saturday Dec 24, 2022
This is it! After dozens of games and hundreds of hours of gameplay, we've arrived at the VERY LAST GAME in the Wii U catalog! To celebrate this momentous event, we had to bring in some of our favorite guests for one of the most influential games of the last decade! The entire Vidjagame Apocalypse crew (Matthew Allen, Chris Antista, and Mikel Reparaz) join us to talk LEGEND OF ZELDA: BREATH OF THE WILD. This game dropped day-and-date with the release of the Switch, so the Wii U version tends to be overlooked, but it can't be denied that this game forever changed how we think about ZELDA and reinvented how we approach open-world games. Join us as we dig in to this massive adventure, and be sure to come back next week for our FOUR-HOUR final episode spectacular! 
Hosted by Steve Guntli and Woody Ciskowski 
Logo by Corinne Kempen 
Theme song: "Truck" by The Octopus Project (theoctopusproject.com)
ultra64podcast.com 
Email: ultra64podcast@gmail.com 
Instagram: @ultra64podcast 
Patreon: patreon.com/ultra64pod 
Next week: FINAL EPISODE!