Steve Guntli and Woody Ciskowski are taking you through the entire catalogs of different consoles, one game at a time. First, they did a deep dive through all 297 games in the Nintendo 64 catalog; now, they're digging in to a whole new generation with WII UNIVERSE, a detailed journey through Nintendo's biggest flop, the Wii U!
Episodes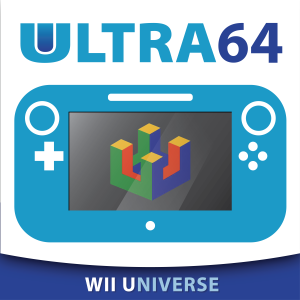 Saturday Dec 31, 2022
Saturday Dec 31, 2022
Our five-year journey has come to an end! This week, we're looking back at Wii Universe with an epic-length retrospective of the series. We're giving our definitive final ranking of all Wii U games, sharing some stats and stories from throughout the show, and generally just trying to fight back the tears. 
Thank you, thank you, thank you once again to our incredible listeners for coming on this goofy little adventure with us for the last five years, and we'll see you again down the line!
Hosted by Steve Guntli and Woody Ciskowski 
Logo by Corinne Kempen 
Theme song: "Truck" by The Octopus Project (theoctopusproject.com) 
ultra64podcast.com 
Email: ultra64podcast.com 
Instagram: @ultra64podcast 
Patreon: patreon.com/ultra64pod