Steve Guntli and Woody Ciskowski are taking you through the entire catalogs of different consoles, one game at a time. First, they did a deep dive through all 297 games in the Nintendo 64 catalog; now, they're digging in to a whole new generation with WII UNIVERSE, a detailed journey through Nintendo's biggest flop, the Wii U!
Episodes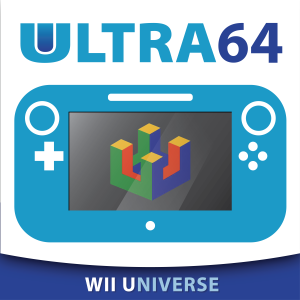 Saturday Oct 22, 2022
Saturday Oct 22, 2022
For those who want a little apocalyptic mythology and head-slicing thrown in with their ZELDA, the DARKSIDERS series is here to answer the call! We're playing both Wii U entries in THQ's slick adventure game series, playing as different Horsemen of the Apocalypse as we carve through hordes of demons, angels, and all kinds of creepy-crawlies in between. 
Hosted by Steve Guntli and Woody Ciskowski 
Logo by Corinne Kempen 
Theme song: "Truck" by The Octopus Project (theoctopusproject.com) 
ultra64podcast.com 
Twitter: @ultra64podcast 
Email: ultra64podcast@gmail.com 
Instagram: @ultra64podcast 
Patreon: patreon.com/ultra64pod 
Next week's episode: Pac-Man and the Ghostly Adventure 1 and 2