Steve Guntli and Woody Ciskowski are taking you through the entire catalogs of different consoles, one game at a time. First, they did a deep dive through all 297 games in the Nintendo 64 catalog; now, they're digging in to a whole new generation with WII UNIVERSE, a detailed journey through Nintendo's biggest flop, the Wii U!
Episodes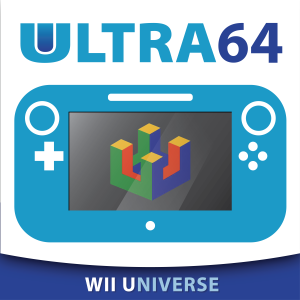 Saturday Nov 26, 2022
Saturday Nov 26, 2022
This week, we've got three of Nintendo's cutest characters in perhaps the most adorable forms they've ever been in! I mean, come on, Kirby is made of clay! Yoshi is made of wool! Toad has a little pith helmet! What more do you need? Lynsey Pennington returns to help us tackle the simple yet charming puzzle adventure CAPTAIN TOAD: TREASURE TRACKER; then, we draw the line for the touch-screen heavy platformer KIRBY AND THE RAINBOW CURSE; and finally, we're unravelling the latest adventure of everyone's favorite green dinosaur with YOSHI'S WOOLLY WORLD! 
Hosted by Steve Guntli and Woody Ciskowski 
Logo by Corinne Kempen 
Theme song: "Truck" by The Octopus Project (theoctopusproject.com) 
ultra64podcast.com 
Email: ultra64podcast@gmail.com 
Instagram: @ultra64podcast 
Patreon: patreon.com/ultra64pod 
Next week's episode: ZombiU