Steve Guntli and Woody Ciskowski are taking you through the entire catalogs of different consoles, one game at a time. First, they did a deep dive through all 297 games in the Nintendo 64 catalog; now, they're digging in to a whole new generation with WII UNIVERSE, a detailed journey through Nintendo's biggest flop, the Wii U!
Episodes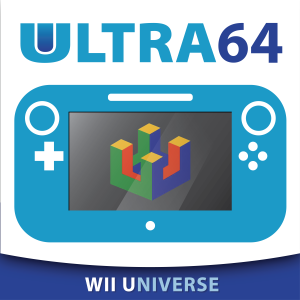 Wednesday Oct 05, 2022
Wednesday Oct 05, 2022
We're joined once again by one of our top-tier Patreon supporters to bring you a special bonus episode! Scott Burger returns to discuss WHAT REMAINS OF EDITH FINCH, a beautiful and unique game from Giant Sparrow that attempts to tackle issues you rarely see explored in video games. This is a game about death, family, trauma, healing, and mental illness, and it covers a lot of ground in it's scant two hour run time. Plus, Scott and Woody talk about their experience growing up on the game's setting, Orca's Island! 
Hosted by Steve Guntli and Woody Ciskowski 
Logo by Corinne Kempen 
ultra64podcast.com 
Twitter: @ultra64podcast 
Email: ultra64podcast@gmail.com
Instagram: @ultra64podcast