Steve Guntli and Woody Ciskowski are taking you through the entire catalogs of different consoles, one game at a time. First, they did a deep dive through all 297 games in the Nintendo 64 catalog; now, they're digging in to a whole new generation with WII UNIVERSE, a detailed journey through Nintendo's biggest flop, the Wii U!
Episodes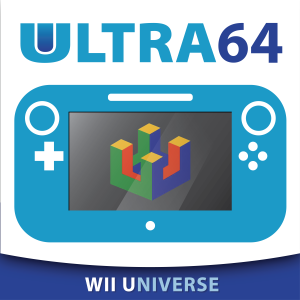 Wednesday Nov 23, 2022
Wednesday Nov 23, 2022
We've reached the very last episode of Bonus 64, and we're closing it out by playing an unheralded Nintendo series with one of our favorite friends and supporters! Elliot Jay O'Neill is back to discuss the KID ICARUS series! From it's origins as one of the earliest NES games to it's long-delayed revival on the 3DS, old Pit has had a fascinating trajectory over the last nearly 40 years. We're playing the infamously tough original, it's Game Boy sequel OF MYTHS AND MONSTERS, and the strange and ambitious 3DS launch title KID ICARUS: UPRISING! Prepare for amazing 3D shooting and some serious hand cramps! 
This marks the last of our Patreon-supported bonus episodes, but we still have more than 200 bonus eps available for just $5 a month at Patreon.com/ultra64pod! We want to thank Elliot and all of our Patrons once again for all the amazing support over the years! 
Hosted by Steve Guntli and Woody Ciskowski 
Logo by Corinne Kempen 
Instagram: @ultra64podcast 
Email: ultra64podcast@gmail.com