Steve Guntli and Woody Ciskowski are taking you through the entire catalogs of different consoles, one game at a time. First, they did a deep dive through all 297 games in the Nintendo 64 catalog; now, they're digging in to a whole new generation with WII UNIVERSE, a detailed journey through Nintendo's biggest flop, the Wii U!
Episodes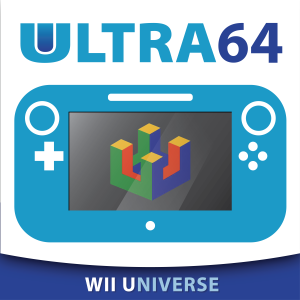 Wednesday Sep 28, 2022
Wednesday Sep 28, 2022
We're back once again for the first in our last batch of Patreon-funded bonus episodes! Our Wonder Red-tier Patreon supporter CJ Baker returns to discuss his entry into the Kirby series, the exceptional SNES game KIRBY SUPER STAR! This 1996 classic packs a ridiculous amount of value into it's simple cart, demonstrating the pink puffball's elasticity in more ways than one! We're breaking down all 8 substantial modes on this game, from an abridged remake of the original Game Boy KIRBY to an ambitious Metroidvania-style adventure. Plus, Woody's favorite party game! 
A very special thanks to CJ for his support over the years! The Wonder Red tier has been discontinued, but there are still dozens of episodes of bonus content at Patreon.com/ultra64pod, now a flat $5 a month! 
Hosted by Steve Guntli and Woody Ciskowski 
Logo by Corinne Kempen 
ultra64podcast.com 
Twitter: @ultra64podcast 
Email: ultra64podcast@gmail.com 
Instagram: @ultra64podcast 
Patreon: patreon.com/ultra64pod