Steve Guntli and Woody Ciskowski are taking you through the entire catalogs of different consoles, one game at a time. First, they did a deep dive through all 297 games in the Nintendo 64 catalog; now, they're digging in to a whole new generation with WII UNIVERSE, a detailed journey through Nintendo's biggest flop, the Wii U!
Episodes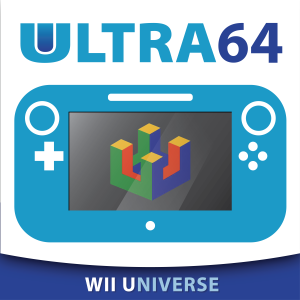 Wednesday Mar 02, 2022
Wednesday Mar 02, 2022
It's time for another bonus episode, courtesy of our awesome Aussie Patreon supporter CJ Baker! This time, CJ joins us to play DISCO ELYSIUM, a trippy, funny, singularly cool RPG/murder mystery! We dig into the game's fascinating genesis and extoll the merits of making friends with the voices in your head as we explore the intensely detailed world of Revachol. 
Sign up at the Wonder Red tier at patreon.com/ultra64pod if you want to join us on-air to talk about a game of your choice! And thanks again to CJ for being an awesome guest!
Hosted by Steve Guntli and Woody Ciskowski 
Logo by Corinne Kempen 
ultra64podcast.com 
Twitter: @ultra64podcast 
Email: ultra64podcast@gmail.com 
Instagram: @ultra64podcast 
Patreon: patreon.com/ultra64pod