Steve Guntli and Woody Ciskowski are taking you through the entire catalogs of different consoles, one game at a time. First, they did a deep dive through all 297 games in the Nintendo 64 catalog; now, they're digging in to a whole new generation with WII UNIVERSE, a detailed journey through Nintendo's biggest flop, the Wii U!
Episodes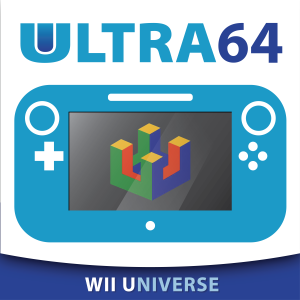 Thursday May 19, 2022
Thursday May 19, 2022
As a special treat for you, we have a new bonus episode courtesy of one of our top-tier Patreon supporters! The great Scott Burger returns with another dizzyingly complex and smart game, the indie roguelike COGMIND! Made by just one programmer over the course of several years, COGMIND casts you as a newly-sentient robot trying to escape a research lab, and offers more than 1000 different ways to customize yourself to do so! 
If you want to join us to talk about any game of your choice, check out the Wonder Red tier at patreon.com/ultra64pod! 
Hosted by Steve Guntli and Woody Ciskowski 
Logo by Corinne Kempen 
ultra64podcast.com
Twitter: @ultra64podcast
Email: ultra64podcast@gmail.com 
Instagram: @ultra64podcast