Steve Guntli and Woody Ciskowski are taking you through the entire catalogs of different consoles, one game at a time. First, they did a deep dive through all 297 games in the Nintendo 64 catalog; now, they're digging in to a whole new generation with WII UNIVERSE, a detailed journey through Nintendo's biggest flop, the Wii U!
Episodes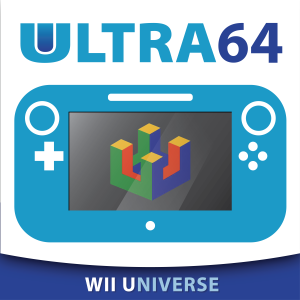 Saturday Sep 24, 2022
Saturday Sep 24, 2022
We've got a quadruple-dose of cartoon-based games this week, and like those sexist Happy Meal two-packs, we've got options for boys and options for girls, although really the best option might be neither. First, we're playing two games based on the Cartoon Network action series BEN 10 OMNIVERSE, about a young boy who can transform into 10 different alien warriors. Then, we're enrolling in MONSTER HIGH, two games based on the hit fashion doll-turned-multimedia franchise, starring a clique of fashion-forward monster girls. 
Hosted by Steve Guntli and Woody Ciskowski 
Logo by Corinne Kempen 
Theme song: "Truck" by The Octopus Project (theoctopusproject.com) 
ultra64podcast.com 
Twitter: @ultra64podcast 
Email: ultra64podcast@gmail.com 
Instagram: @ultra64podcast 
Patreon: patreon.com/ultra64pod 
Next week's episode: Bayonetta / Bayonetta 2