Steve Guntli and Woody Ciskowski are taking you through the entire catalogs of different consoles, one game at a time. First, they did a deep dive through all 297 games in the Nintendo 64 catalog; now, they're digging in to a whole new generation with WII UNIVERSE, a detailed journey through Nintendo's biggest flop, the Wii U!
Episodes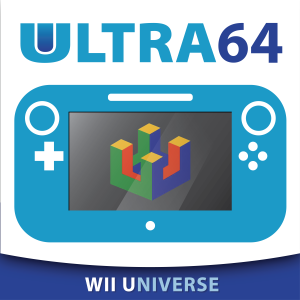 Saturday Oct 01, 2022
Saturday Oct 01, 2022
It's time to strap some guns to your feet and get real sexy, because this week we're playing the wildly over-the-top action epic BAYONETTA series! From the creators of DEVIL MAY CRY, BAYONETTA features a hypersexual heroine, a gleefully nonsensical plot, and some of the best action gameplay around. Thanks to a nice bonus disc included in the Wii U-exclusive BAYONETTA 2, we're playing both games in the series so far, grappling with some of the themes of the series and discussing Nintendo's bizarre decision to adopt Bayonetta as one of their own. 
Hosted by Steve Guntli and Woody Ciskowski 
Logo by Corinne Kempen 
Theme song: "Truck" by The Octopus Project (theoctopusproject.com) 
ultra64podcast.com 
Twitter: @ultra64podcast 
Email: ultra64podcast@gmail.com 
Instagram: @ultra64podcast 
Patreon: patreon.com/ultra64pod 
Next week's episode: Sonic: The Lost World / Sonic Boom: The Rise of Lyric