Steve Guntli and Woody Ciskowski are taking you through the entire catalogs of different consoles, one game at a time. First, they did a deep dive through all 297 games in the Nintendo 64 catalog; now, they're digging in to a whole new generation with WII UNIVERSE, a detailed journey through Nintendo's biggest flop, the Wii U!
Episodes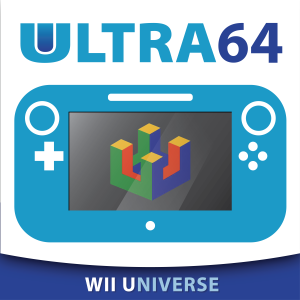 Saturday Jul 17, 2021
Saturday Jul 17, 2021
Assemble! This week we're talking about The Avengers, that tiny little superhero team that went from comic book obscurity to world-conquering media franchise! We're joined this week by JR Ralls, host of Talking Terrific Television, as we dig into three title featuring Earth's mightiest heroes. First, the very strange Kinect port AVENGERS: BATTLE FOR EARTH, and then we're getting blocky with two LEGO games, MARVEL SUPER HEROES and MARVEL'S THE AVENGERS! Excelsior! 
Hosted by Steve Guntli and Woody Ciskowski 
Logo by Corinne Kempen 
Theme song: "Truck" by The Octopus Project (theoctopusproject.com) 
ultra64podcast.com 
Twitter: @ultra64podcast 
Email: ultra64podcast@gmail.com 
Instagram: @ultra64podcast 
Patreon: patreon.com/ultra64pod 
Next week's episode: Gianna Sisters: Twisted Dreams