Steve Guntli and Woody Ciskowski are taking you through the entire catalogs of different consoles, one game at a time. First, they did a deep dive through all 297 games in the Nintendo 64 catalog; now, they're digging in to a whole new generation with WII UNIVERSE, a detailed journey through Nintendo's biggest flop, the Wii U!
Episodes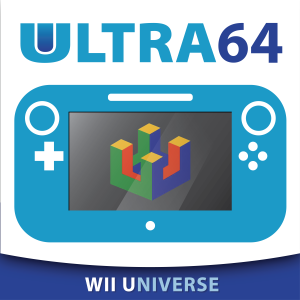 Saturday Dec 17, 2022
Saturday Dec 17, 2022
This week, we're taking a leap of faith with one of the biggest franchises of the last 20 years! Ubisoft's ASSASSIN'S CREED series became a cultural phenomenon when it debuted in 2007, with each subsequent game only getting bigger. We're looking at the two Wii U entries this week: first, we're travelling back to the American Revolution-set ASSASSIN'S CREED III; then, it's all aboard for the golden age of piracy with the swashbuckling ASSASSIN'S CREED IV: BLACK FLAG! 
Hosted by Steve Guntli and Woody Ciskowski 
Logo by Corinne Kempen 
Theme song: "Truck" by The Octopus Project (theoctopusproject.com) 
ultra64podcast.com 
Email: ultra64podcast@gmail.com 
Instagram: @ultra64podcast 
Patreon: patreon.com/ultra64pod
Next week's episode: Legend of Zelda: Breath of the Wild